Childrens work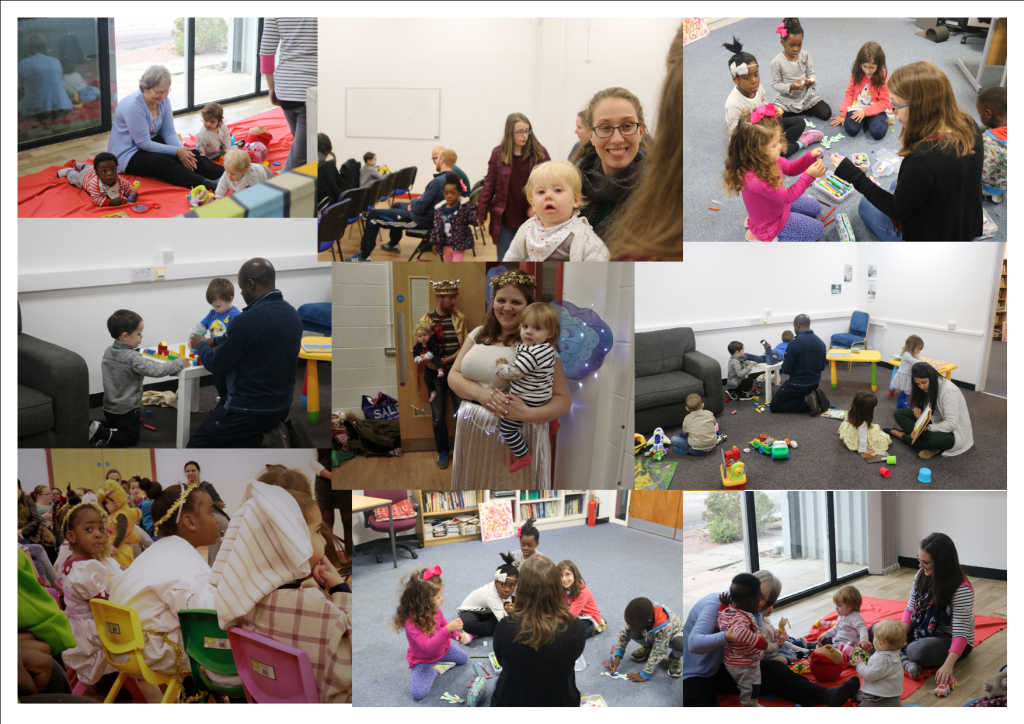 At Trinity Church Everton family is really important to us. We welcome everyone, young or old to come and be part of our church family.  We know how precious and fun children are so we run some special groups just for them.
Children of every age (with adult supervision) are always welcome at our child friendly Sunday meetings.  Every Sunday there are children's groups which happen during the sermon to help make life easier for parents.
Usually children will stay with their families for the first 20 minutes of the meeting, which includes a section that is especially for children.  Then children under 11 go out to their age-specific groups so that they can find out more about Jesus.
Before your child goes to their group please sign them in, to make sure we have any necessary information and then you can leave them to have a great time in their group while you can enjoy the main meeting.
Our children's groups exist to help children; get to know Jesus better, get to know each other better and have lots of fun.
Babies (0-2 years old): We run a crèche where you can leave your little ones to play under the careful supervision of our leaders. If you don't want to leave your child, we also have a play mat in the gym reception where you can stay with your child and watch over them. This area has a speaker so that you can still hear what's going on in the meeting.
Tots (2-4 years old)  Our Tots group have a short teaching slot and craft activity to help them get to know the gospel.  They then have some time to play together.
Children (5-11 years old) Each week we do a mixture of fun things together to help us get to know Jesus and understand why it is brilliant following him.  We often sing songs together, do exciting craft, play games, listen to stories and pray together.
Additional needs:  The gospel is for everyone and we do our best to support children with additional needs. If you would like to join us but think your child has needs which require special support or facilities, we would love to welcome you well so please contact Peter (0151 260 3464).
Everyone who helps with the children's work has been police-checked and receives regular training on teaching the Bible to children.  We are fully committed to safeguarding the welfare of all children and young people and want to do everything we can to look after children in our church family.  If you have any concerns then please contact our Child Protection officer Hannah (0151 260 3463) or one of the Pastors.