Christianity Explored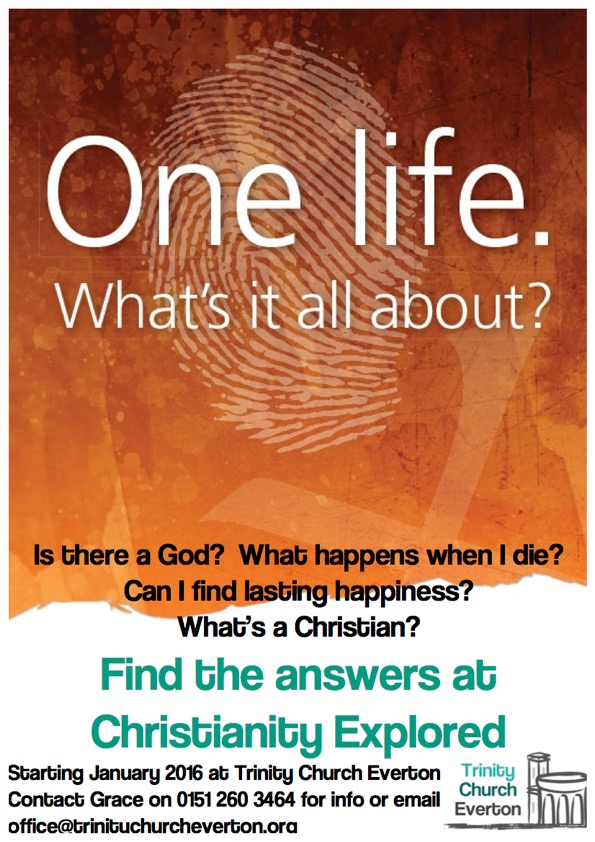 We had great fun in the run up to Christmas, hosting events and sharing the good news that God came to earth to rescue people like me and you.
But now that Christmas is over, is there anything good to look forward to?
Starting 24th January, we'll be answering some of the biggest questions people have about life and faith and we want to invite you to join us.  Whoever you are, whatever your situation in life and whatever your beliefs, we think it'll be worth coming along to discover why Jesus is relevant to you 2,000 years on.
For more information call 0151 260 3464 or email Grace, grace@trinitychurcheverton.org
Categories:
Uncategorized